Food Friday - Philly Mac 'n' Cheesesteak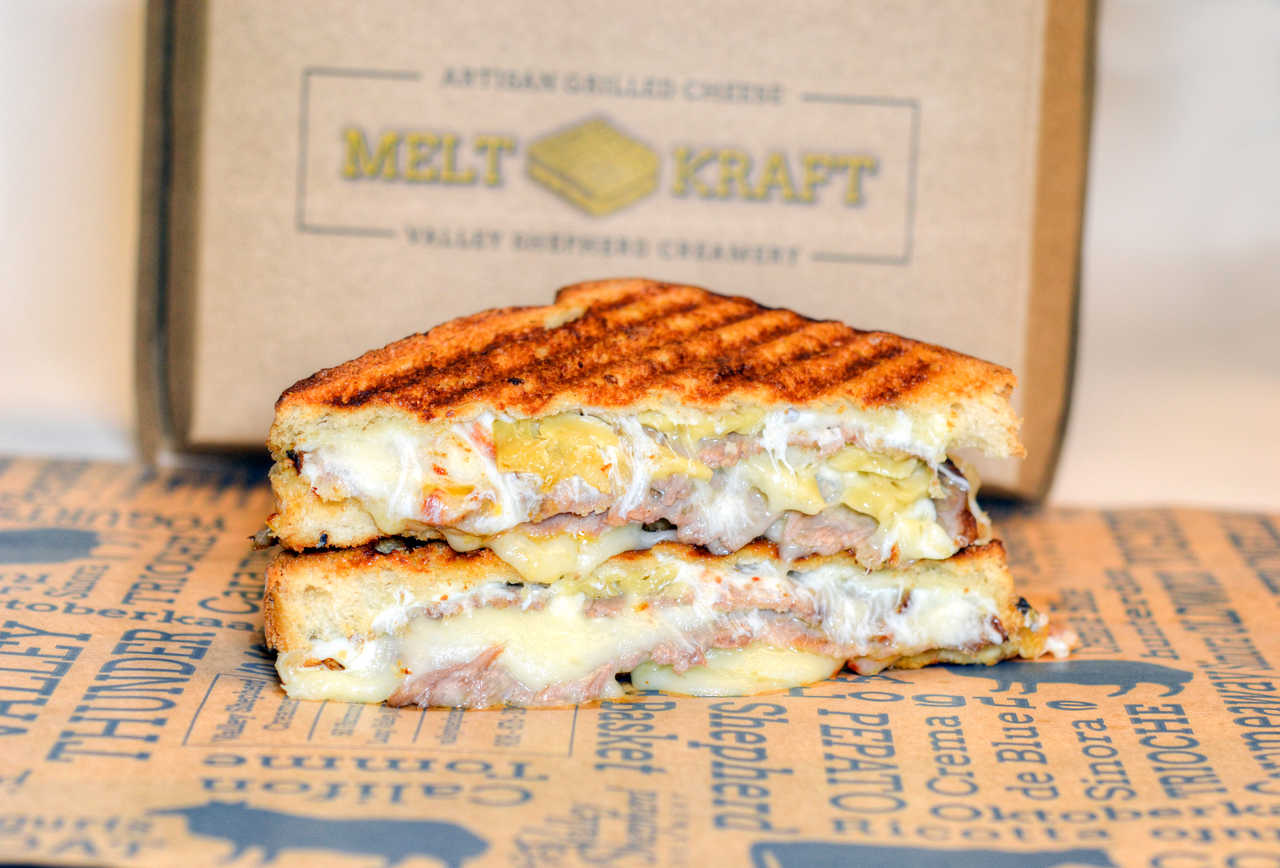 The ultimate comfort food - hot and cheesy mac 'n' cheese. How would one top that comfort? Add mac n cheese to a cheese steak sandwich and double the amount of cheesy comfortlishess! Elbows' Mac 'n' Cheese in Cerritos California makes a super delicious Philly Mac 'n' Cheese steak sandwich! Sound like you have to try it? What's in it? The sandwich creation starts with sourdough bread, toasted, add American cheese sauce and provolone cheese. Next, steak, onions and peppers are added. Then lastly, a deep fried Panko-crusted mac and cheese patty is added for the finale. All the comfort on one sandwich and it's only $7.95, sounds like a deal to me!
Would I eat this? Yes! It sounds like a cheesy experience that I don't want to miss out on, but I'd definitely have to a go on a long run after this experience.